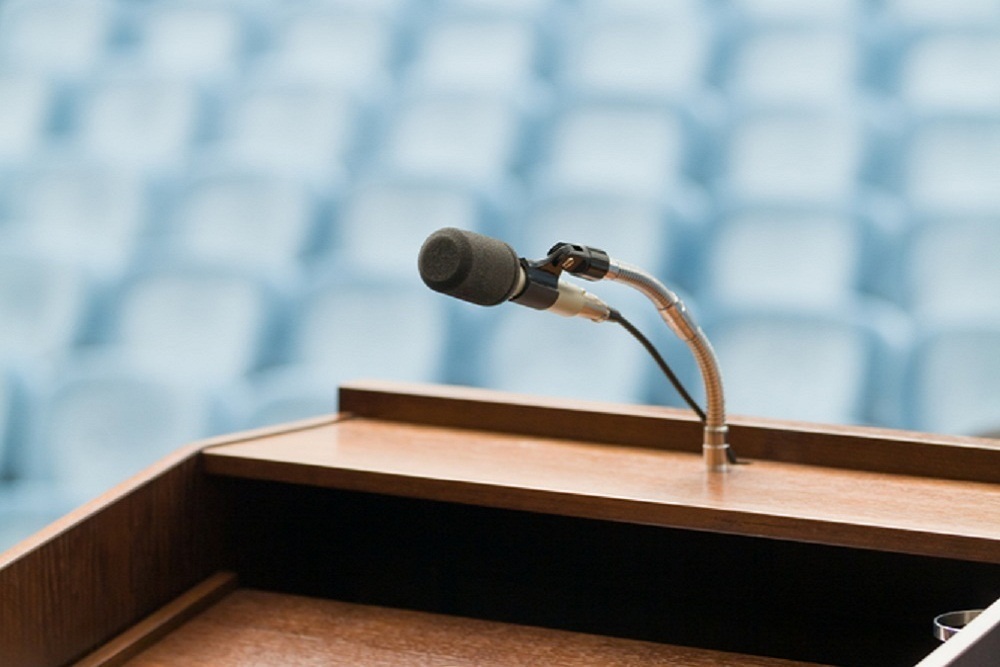 Executive Speakers Bureau issued the following announcement on Oct. 15.
Fresh off the release of his new inside account of President Donald Trump's administration, Fear: Trump in the White House, journalist Bob Woodward spoke to Business Insider and shared some of his thoughts about the media landscape.
Woodward, of Watergate fame, also shared some of the best advice he said he received in the days after former President Richard Nixon resigned from office in 1974.
This week, Woodward conducted a question-and-answer session as part of a MasterClass series he's teaching on investigative journalism. He spoke with Business Insider prior to the session.
He said part of his inspiration for teaching the class was to help open up and make public the process of reporting out such an insider account as his recent book on the Trump White House. His book was heavily dependent on sources who were cited on "deep background" — which means the source of information is in no way identified, but the information they shared with Woodward can be used in his report.
Woodward told Business Insider that, as some including the president have pushed back on the use of anonymous sourcing, claiming it's in many cases made up by the reporter, he believes journalists actually need to be using even more "deep background sources."
"I'm sorry, but let's be realistic," he said, pointing to White House press secretary Sarah Huckabee Sanders' press briefings as an example. "So if you want a press release version of reality, run around and say 'let's do this all on the record' and you're going to get BS."
"With deep background, my rule is I'm tape recording it, I'm not going to say who gave me the information, but I'm going to use it and I'm going to check it within an inch of its life, as much as I can, with multiple sources and documents and notes," he continued. "So I think we actually are kind of kidding ourselves in the public by saying, "Oh, well, there's a beauty in having something on the record.'"
In many cases in which the information is highly sensitive or could get someone in trouble, people just aren't going to provide it on the record, he said.
After Woodward's book was released last month, top current and former White House officials publicly denied saying or doing the things that Woodward described in the book. Such an example involved an incident in which Woodward reported that Gary Cohn, Trump's former top economic adviser, stole documents off Trump's desk to prevent him from pulling the US out of key trade deals.
After officials either denied the story or claimed the framing of it was inaccurate, Trump's former national security adviser H.R. McMaster publicly confirmed the account.
"I know about that incident, and that was wholly appropriate for Gary Cohn, who was a wonderful public servant and a great colleague, to do," McMaster said late last month, according to The Washington Examiner.
Woodward told Business Insider the pushback on his book from current and former top officials are "what I would call the politically calculated survival denials."
"That's expected," he said. "It's just the way of people surviving."
Original source can be found here.