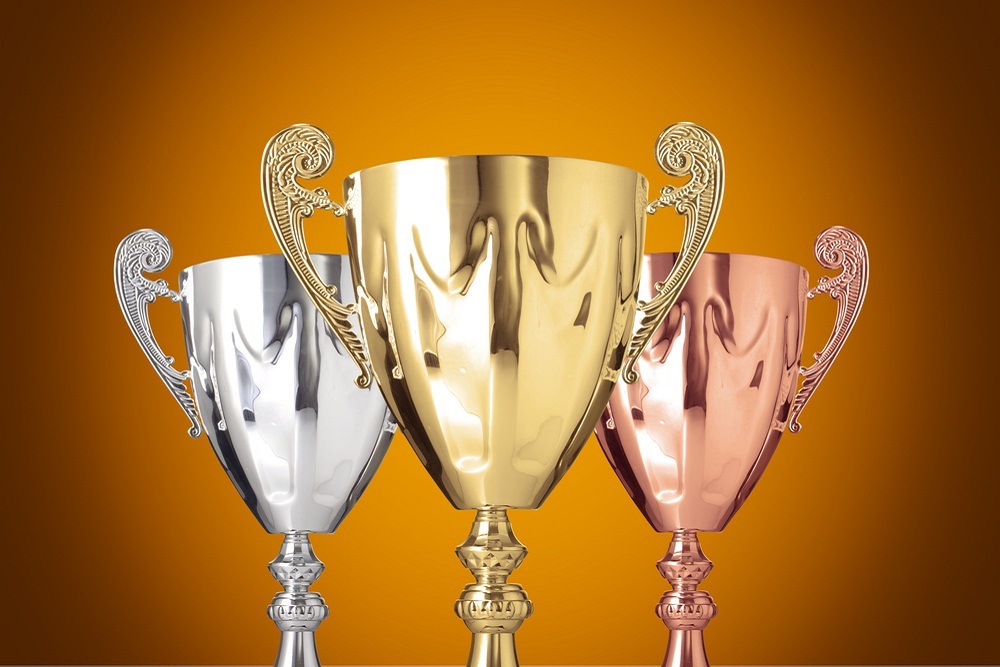 Johnson City Chamber of Commerce issued the following announcement on May 31.
Held at Our House Restaurant in Johnson City, the celebration honored 25 projects with awards of Excellence (first place), Quality (second place) and Merit (third place) in a wide range of categories to capture the breadth of work in communications and public relations. Judges from the PRSA chapter in Memphis evaluated entries on criteria that included planning, execution, evaluation and effective use of budget.
The Tri-Cities Chapter also presented its highest service award, the Rod Irvin Excellence in Public Relations Award, to Mary Ellen Miller, an accomplished communications professional who has earned the Accreditation in Public Relations, commonly known as the APR and one of the highest credentials in the business.
Eastman received the Best in Show Award, for an entry in the category of internal communications. Judges chose that project as the top overall entry for its excellence in planning and delivering communications to employees as the company transitioned health savings account providers.
These entities and/or individuals received an Award of Excellence:
·Emory & Henry College received one (in the category of magazines/periodicals);
·The Corporate Image received three (two in newsletters, one in media relations);
·Eastman received seven (three in internal communications, two in events, one in video communications, one in collateral/posters); and
·Nuclear Fuel Services received one (in collateral).
The Corporate Image earned three Awards of Quality, followed by one each for Kingsport Chamber of Commerce, Creative Energy and Eastman.
Certificates of Merit were also presented for exceptional work. Tennessee Valley Authority received two of those honors, followed by these entities with one each: Kingsport Chamber of Commerce, Virginia Department of Mines, Minerals and Energy, Nuclear Fuel Services, Eastman and The Corporate Image.
The evening celebration was capped with the presentation of the Rod Irvin Award to Miller. That award is given to career professionals who have made a significant contribution to the profession of public relations in the Tri-Cities. It is named for the late Rod Irvin, a longtime Eastman spokesman who helped define standards of excellence for public relations and communications professionals in the Tri-Cities.
Tri-Cities Chapter board members and past winners of the Irvin Award chose Miller for her role in establishing the chapter - she is one of the founding members of Tri-Cities PRSA - and her many career achievements. Currently a community relations strategist for TVA's Boone Dam Project, Miller gained recognition for being the founder and CEO of MarketingMel, an award-winning communications consulting firm in Johnson City. In addition to communications work with several other entities and non-profits in the Tri-Cities, Miller has long been noted for her outreach to higher education students, especially those at East Tennessee State University and Milligan College. She has been a mentor and lecturer at both schools and funds an annual MarketingMel PR scholarship at ETSU.
"Our chapter is excited to count Mary Ellen Miller among the esteemed professionals who have received our highest award," said Brad Lifford, president of Tri-Cities PRSA. "When you look at her overall body of work, Mary Ellen has established a career that any professional would do well to model. She continues to be active in our chapter, especially in her outreach to the next generation of communications professionals. She is a valuable advocate for the profession."
Miller was nominated for the Rod Irvin Award by Nancy Williams, a public relations instructor at Milligan.
"I am truly honored and humbled to be given this award of highest distinction from the Tri-Cities PRSA chapter," Miller said. "Rod Irvin was a man of great integrity who was always the consummate public relations professional in his leadership roles at Milligan, Eastman and PRSA. He was the first accredited public relations professional from our region. It is indeed an honor to follow in his footsteps. I shall always treasure this award and I am so grateful to Nancy Williams for nominating me for this chapter's highest personal honor."
Original source can be found here.