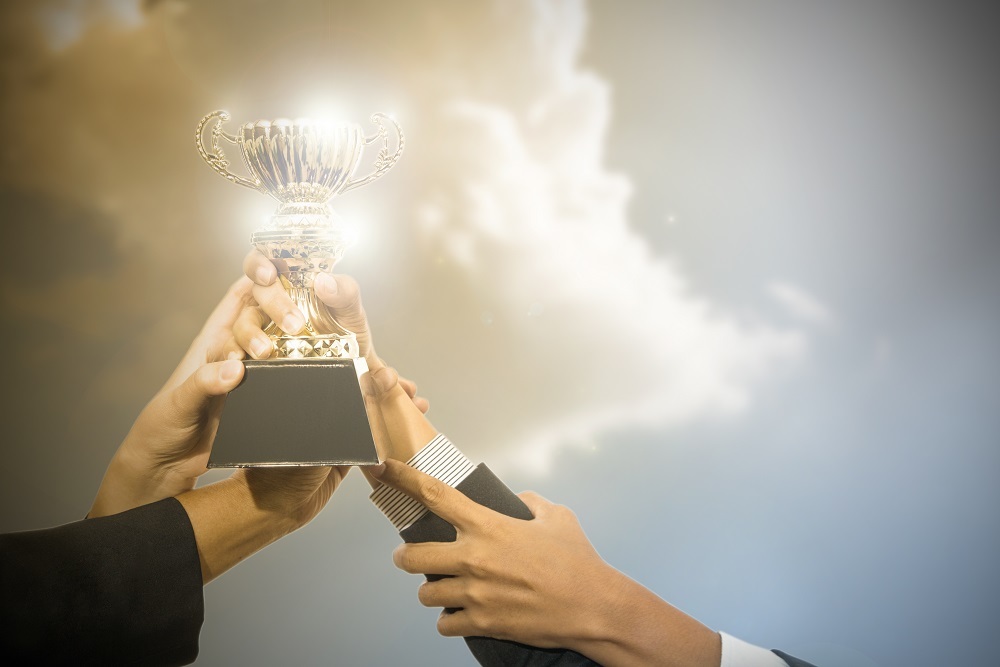 Kingsport Chamber issued the following announcement on Nov. 22.
The Kingsport Chamber honored longtime Kingsport business and community leader Don Royston with its prestigious Lifetime Member Award during its State of Your Kingsport Chamber Holiday Breakfast Friday morning at the MeadowView Marriott Conference Resort & Convention Center.
The event was sponsored by ABC Tri-Cities; Appalachian Community Federal Credit Union; Appalachian Power; ARO; BAE Systems; Ballad Health; Bank of Tennessee; BB&T; Bristol Motor Speedway; Brown Edwards & Company; Carter-Trent Funeral Homes; Cary Street Partners; Chef's Pizzeria; Cigna; Citizens Bank; Cooper Standard; Creekside Behavioral Health; Domtar; East Coast Wings Grill; Eastman; Eastman Credit Union; Elite Manufacturing & Professional Services; First Horizon Bank; Food City; GRC Construction/CainRashWest Architects; GRIFOLS; GSM; Hamlett-Dobson Funeral Homes; Honda Kingsport; Hunter Smith Davis; J.A. Street & Associates; Kingsport TimesNews; Mattern & Craig; Meade Tractor; News Channel 11; Northeast State; Powell Valley National Bank; Prendergast Construction; Regions Bank; Rodefer Moss & Company; Sharp Business Systems of Tennessee; S&ME; Tele-Optics; The Birthplace of Country Music; The Blake at Kingsport; The Regional Eye Center; Toyota of Kingsport/Lexus of Kingsport; Tri-Cities Center for Cosmetic Dentistry; VIPSeen Magazine; Watauga Orthopaedics; Weichert Realtors-Saxon Clark; WorkSpace Interiors; and Worley.
A past Kingsport Chamber president, Royston recently retired from the full-time practice of public accounting with Brown Edwards & Company.
The award's thirty-fifth recipient, Royston is best known for serving as Santa Claus on the Santa Train.
"Lifetime achievement awards are to honor the best of the best and Don Royston most certainly falls into that illustrious group," said Lori Arnold, Kingsport Chamber chair and director of finance with GSM. "It is a way for the Kingsport Chamber to award such outstanding vision, dedication and commitment to the Chamber and the city. After working under Don Royston for ten years, I have seen him first hand in his everyday commitment to be a leader in Kingsport. What an honor to present to someone who has been a mentor and a true example of a lifetime member. He is a true gentleman that goes above and beyond to do so much for others that only Santa would know."
"Don Royston is one of the best leaders with whom I have worked during my more than 25 years at the Kingsport Chamber," said Miles Burdine, Kingsport Chamber president and CEO. "He is the epitome of a servant leader…kind, caring, gracious and beyond generous. Beyond his business leadership and the time and effort he has given to this organization and community, Don's big heart and philanthropic spirit have touched countless lives and made a profound difference for so many people. Don Royston truly embodies the spirit of Santa Claus and he is so deserving of this honor."
The Kingsport Chamber Lifetime Member Award goes to an individual who has made an enormous contribution to the Kingsport Chamber and the community throughout his or her lifetime.
With the award, Royston will receive complimentary membership to the Kingsport Chamber for his life.
Jeff Fleming, former Kingsport city manager, received the honor earlier this year in recognition of his stellar leadership and years of service to his hometown of Kingsport.
Other Kingsport Chamber Lifetime Member recipients include Wallace D. Alley, John W. Andersen, Sam H. Anderson, Jr., Frederick Henry "Pal" Barger, Jr., E. B. "Jitney" Blankenbeckler, Jeanette D. Blazier, William C. Bovender, Frank B. Brewer, Frank M. Brogden, A.B. Coleman, Betty W. DeVinney, John F. Douglas, William D. Dudney, C.B. "Boots" Duke, IV, Eleanor Eason, Larry R. Estepp, Tilden Jeffrey Fleming, Rodney D. Irvin, Farris Jackson, D. Lynn Johnson, J. Lane Latimer III, Leland C. Leonard, Dr. William W. Locke, Kenneth H. Maness, G. Payne Marshall, Ronald G. McMasters, Robert L. Miller, Charles Edward Moore, Mike O. O'Neill, Dennis R. Phillips, Darrell W. Rice, James P. Rogers, Keith D. Wilson and Dr. Brenda White Wright.
Don Royston
A native of Bristol, Tenn., Don Royston graduated from Tennessee High School and East Tennessee State University.
A certified public accountant, Royston began his career with Dent K. Burk Associates in downtown Kingsport in 1974 and served as a principal with the firm from 1982 to 2015. The firm merged with Brown Edwards and Company in 2015 and Royston retired from the company in 2018.
Royston has held a number of leadership roles and served on numerous boards and committees in the community. He devoted more than 30 years of his time to the Kingsport Chamber of Commerce Board of Directors and Kingsport Chamber Foundation Board of Directors, where he has served as president and treasurer for both boards. In addition, he served as chair of the Kingsport Convention and Visitors Bureau, now known as Visit Kingsport.
During his time as Kingsport Chamber president in 1991, Royston placed a major emphasis on the development of small business, including creating the organization's Small Business Council, which later grew into the Kingsport Office of Small Business Development and Entrepreneurship (KOSBE).
For the past 21 years, Royston has served as Santa Claus aboard the Santa Train, a position he considers one of his favorites.
Royston also created the Santa Train Scholarship, a four-year, $5,000 scholarship given to a graduating high school senior along the 110-mile Santa Train route. To date, more than $100,000 has been rewarded to students seeking a college education. He also commissioned the painting of the Santa Train print in 1992 to sell and raise funds for the scholarship.
Some of the other many organizations for which Royston has offered his time and talents include: Holston Valley Medical Center; Kingsport College Foundation; Kingsport Inventor Center; Kingsport Homeless Ministry; Appalachian Miles for Smiles; Body and Soul Ministries; Kingsport Kiwanis Club; Kingsport Senior Center; Friends of Warriors Path State Park; Boundless Playground; Junior Achievement; Tri-Cities Christian Schools; and Safe House.
Royston has also been actively involved with a number of professional affiliations and accounting organizations, including the Tennessee Society of Certified Public Accountants; Appalachian Chapter of the Tennessee Society of Certified Public Accountants; AICPA Technical Standards Review Board and National Governing Council; East Tennessee State Department of Accountancy Advisory Board; Tennessee State Board of Accountancy; and the American Institute of Certified Public Accountants.
He has also been involved with the Tennessee Baptist Association, Microloans of Belize, the United States Pony Club, and served as an Eagle Scout and scout master in Bristol.
Royston has been recognized on numerous occasions for his professional work and community service, including the Tennessee Society of Certified Public Accountants Public Service award; Kingsport Jaycees Kingsport Outstanding Man of the Year; Kingsport Jaycees Tennessee Outstanding Man of the Year; Ed Moore Santa Train Service award; and the Art Roper Kiwanian of the Year award.
Royston and his wife, Vicki, have two children, Audrey and Rachael, and have five grandchildren.
They are members of Colonial Heights Baptist Church.
Original source can be found here.